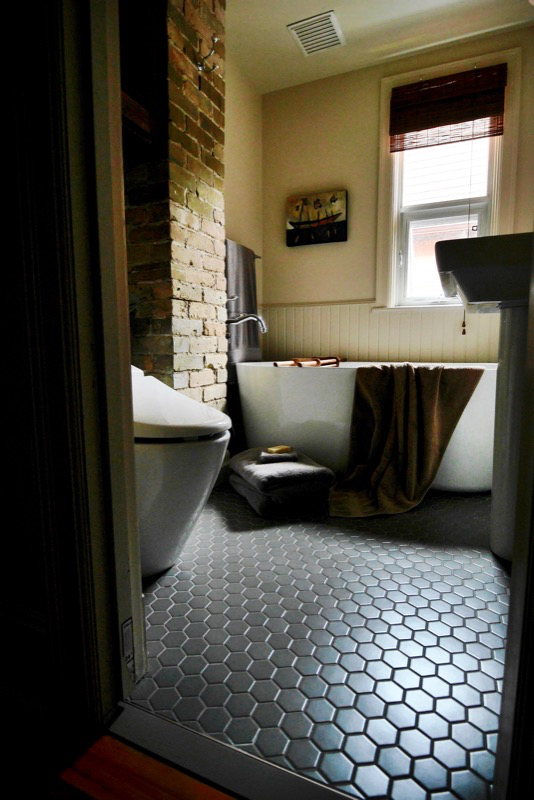 Our new bathroom is just like the old bathroom, only better. The old fixtures were removed and replaced. We now have a beautiful and deep soaker tub to better accommodate the tall folks in our home, a new sink (not at all unlike its predecessor in its pedestal design), and a new high tech toilet with hands-free functions to keep the toilet cleaner for longer - the less often hands touch things the cleaner things remain. The toilet was Simon's choice and, although it took getting used to, I think I'm beginning to like it. Especially that it seems to stay cleaner longer.
Faucets and towel holders were upgraded.
You can program the toilet so the seat opens when you enter the room, flushes itself once you're finished and closes a few minutes later.
Everything is in the same place as before (except for a light switch) and the footprint hasn't moved a smidgen. Yet the bathroom feels bigger because we installed a pocket door.
The floor is also new. I love the look of hexagon tiles and how good they feel on bare feet.
We kept the wainscoting and only removed it from around the chimney to expose more of the brick.
Ceiling, walls, trim and wainscoting are painted the same colour, "parchment" by C2.